About Me
My name is
Jackie
and I am 22 years old.
*I blow out my birthday candles in February.
*I was born and raised in Minnesota. I have only moved out of state once.
*I have 2 tattoos and have
at least
another 2 planned out-just have to find the money to get them.
*I have been a stay at home mama since 2008 and feel very blessed to have the opportunity.

*Some of my personal hobbies are graphic design, scrapbooking, crocheting, cleaning (when the kids let me)
*I love to go shopping-when money is available.
*Driving with no destination is on of my favorite things to do.
*I am a true believer that everything happens for a reason.
Our Love♥
*I met my husband in February of 2007 and
we started dating on April 16, 2007.
*In November of 2007 I found out I was 2 months pregnant.
*On January of 2008 we got married.
*5 Days after our wedding my husband left for basic training in the Army.
*My husband is my best friend, my hero, my soulmate and the love of my life.
*After basic my husband was stationed in South Korea for a year. 2 weeks after he left our son was born.
*They finally met when our son was 6 months old over Christmas R&R.
*He came back in May of 2009 when our son was 11 months old.
*After Korea he was stationed at Fort Knox, KY. This was my first time ever to move out of state. During this time-we met some great new friends that we will never forget.
*As of April 2010 I have been back in Minnesota right where I belong(my husband came back in May) As much as I initially hated that I had to move to Kentucky, there isn't a day that goes by that I don't miss it.
Our Son
*Our son was brought into the world on Father's Day June of 2008.
*My little man was 5lbs 12oz and 18 inches long.
*His birthday was one of the hardest days I've ever lived, because my husband was not allowed to come home for the birth.
*This little guy is my pride and joy...even though he has his temper tantrums, he will always be an angel to me.
*He is growing up way too fast!
*His favorite things are-
-zoo animals
-Cars
-Land Before Time
-Dragon Tales
-Dinosaurs
-Books
-Parks
-Picking on his little sister (which is on Mom's list of dislikes)
Our Daughter
*Our Daughter was brought into the world in May of 2010.
*Our princess weighed 6lb 1oz and was 18 inches long.
*This was a memorable day, because my husband actually got to be there. He arrived 6 days before her birth.
*She had a few health problems in the beginning, but nothing too serious.
*She is a stubborn little girl with a ton of attitude.
*My daughter can be either a girly girl or a complete tomboy.
*This little girl has the biggest personality and it never stops growing. :)
Please Remember that-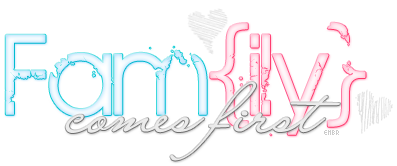 and personal life comes before blogging. :)
For the most part-this is my life in a nutshell...any questions, feel free to ask.